Caillou Celebrates Earth Month!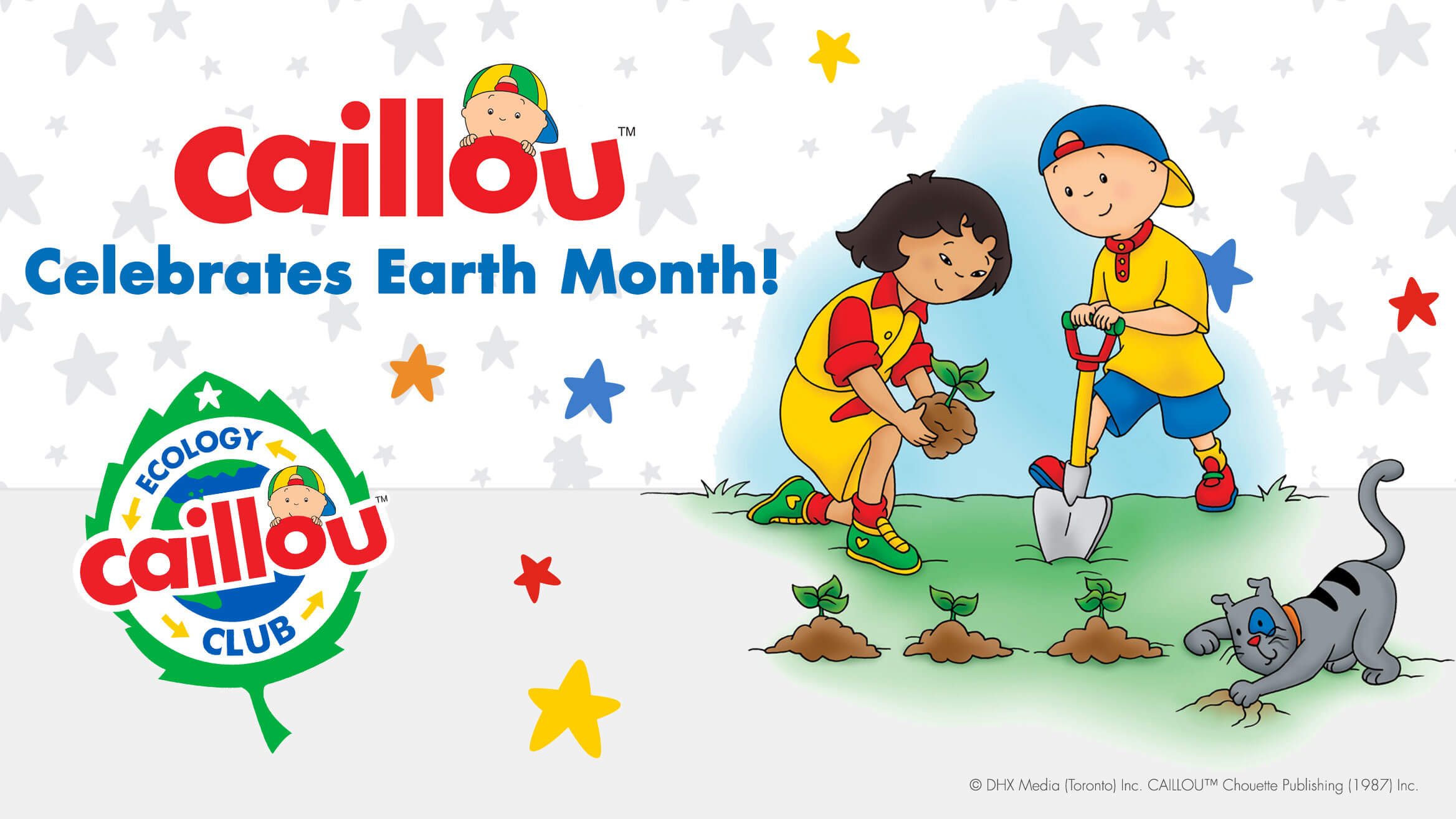 Earth Day is on April 22nd and Caillou will be celebrating all month long!
Throughout April, we will be sharing fun Earth-themed activities encouraging preschoolers to learn about the environment!
Want to celebrate Earth Month? Check out the following Ecology Club Activities:
1. Enter Caillou's Earth Month Sweepstakes on Facebook. Sweepstakes ends on April 11, 2016 at 11:59PM
2. Check out Caillou's Ecology Club clips! These short clips are a great way to teach preschoolers how to help the environment – from learning to compost to saving water!
3. Enjoy story time with Caillou's Ecology Club book series. Did you know these books are printed on 100% post-consumer recycled paper with soy-based ink? Titles include: "Caillou: Fresh from the Farm", "Caillou Learns to Recycle", "Caillou: As Good as New", "Caillou Plants a Tree", "Caillou: The Magic of Compost" and "Caillou: Every Drop Counts!"
4. Check out our Ecology Club Activities throughout the month of April!
Visit Facebook.com/CaillouOfficial to let us know how you are celebrating Earth Month!
« Older News