Caillou Launches New Personalized Books for Preschoolers!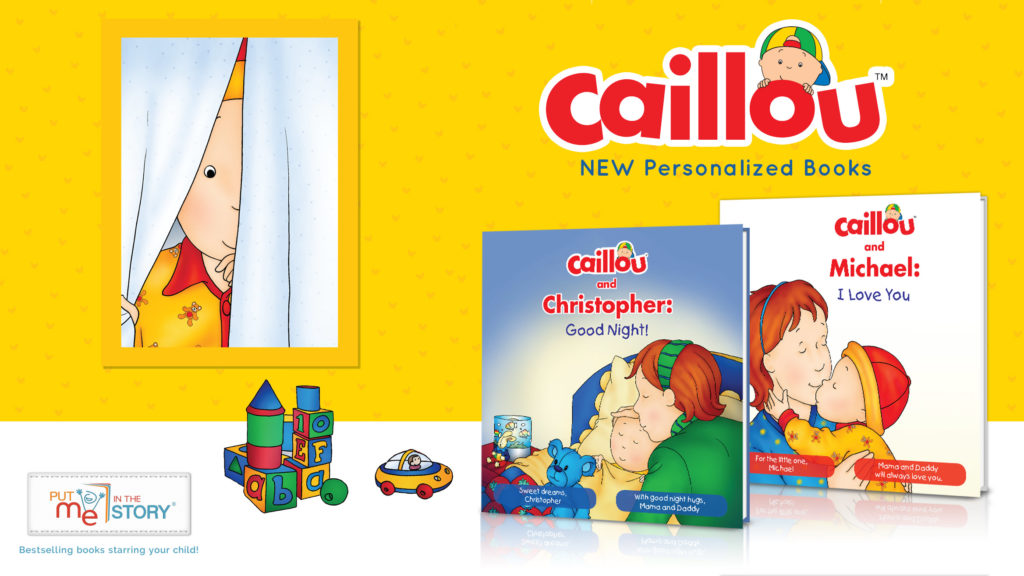 We're excited to announce the first ever personalized Caillou books! These special Caillou books can be personalized with your child's name, photo, and a special dedication on Put Me In The Story.
In Caillou: I Love You your child joins Caillou as he discovers the many different ways we can show love to one another. You'll even find the song Mommy sings to Caillou, personalized with your child's name for you to sing to them!
Caillou, my little one,
I will always love you.
And you will always be Caillou,
my little one.
Caillou: Good Night helps make bedtime a little sweeter. It's perfect to read with little ones who have trouble falling asleep on their own! Caillou helps your child learn how to comfort themselves when they are afraid, and reassure them that they're never alone.
Be sure to check out these brand new personalized Caillou storybooks at www.PutMeInTheStory.com!
• • •
Put Me In The Story, the #1 personalized books site in the U.S., creates personalized versions of bestselling storybooks where your children star alongside their favorite characters from Disney, Peanuts, Sesame Street and more. These unique, keepsake gifts capture moments that matter and create memories that last. With each touching picture and special dedication message, our readers become our most dynamic characters.
Put Me In The Story inspires a lifelong love for reading, across all ages and generations, through the experience of shared, personalized stories.
« Older News