Caillou Releases New Bilingual Word Books!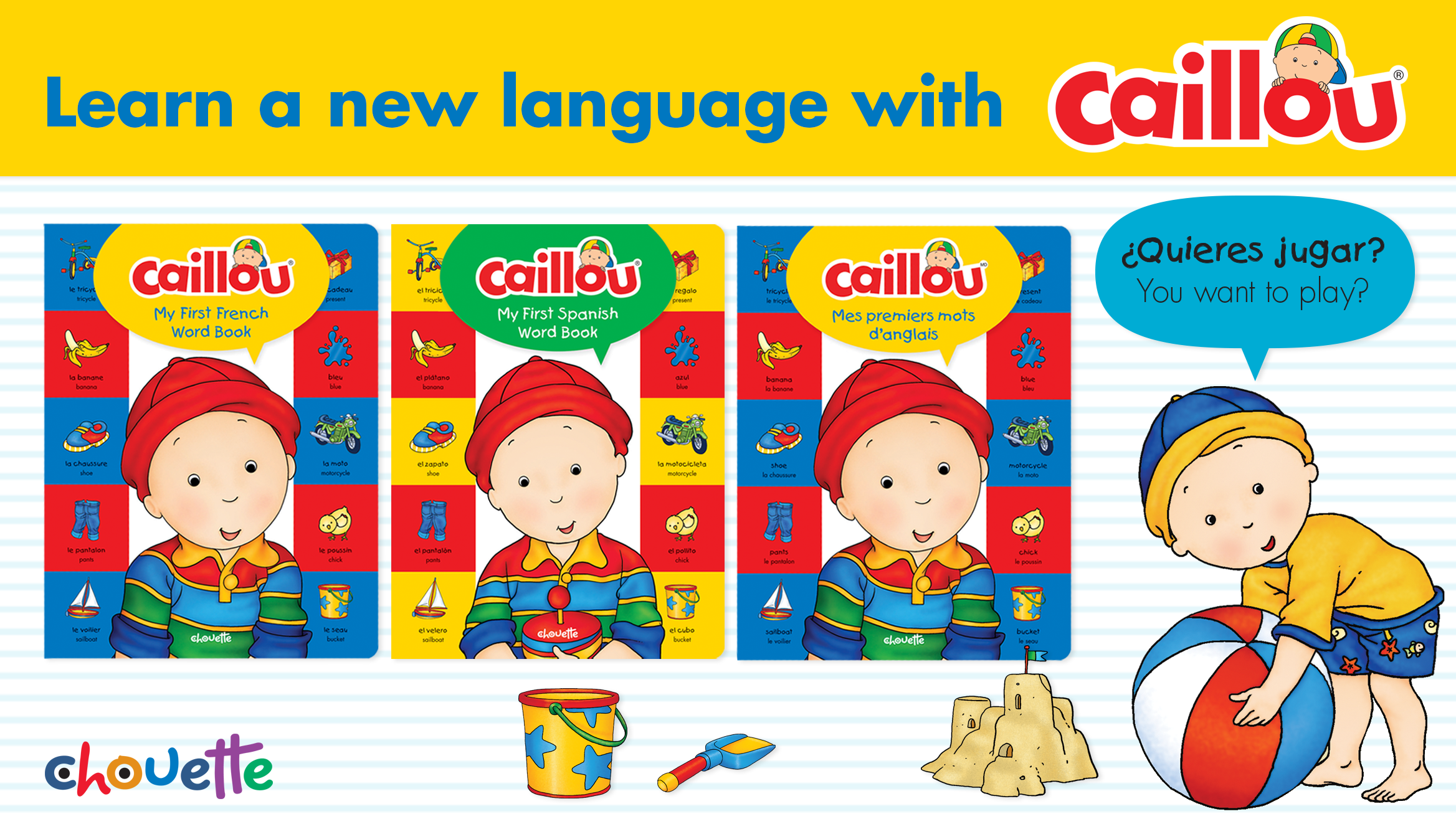 We're always amazed at how much preschoolers can absorb at an early age, which is why we're thrilled to release new Caillou board books to further develop preschoolers' linguistic skills! For the very first time, preschoolers can now join Caillou in a learning adventure that will not only develop their vocabulary and language skills, but will enhance their memory, creative ability and develop their math skills!
These new picture dictionaries feature illustrations from Caillou's world depicting close to 200 French or Spanish words and their English translation. Children will discover essential vocabulary and everyday words such as names of animals, household objects, colors, vehicles and family members. They will even learn basic greetings!
Furthermore, parents can help their little ones develop the proper pronunciation using Caillou's French & Spanish pronunciation guides on their website, featuring phonetic transcriptions of each word!
To Learn More about Caillou: My First Word Books, or to order the books online, check out the links below::
Caillou: My First Spanish Word Book: http://amzn.to/1sPVCGk
Caillou: My First French Word Book: http://amzn.to/1sr1HsI
« Older News