Caillou's New Book Encourages Pre-schoolers to Help in the Kitchen!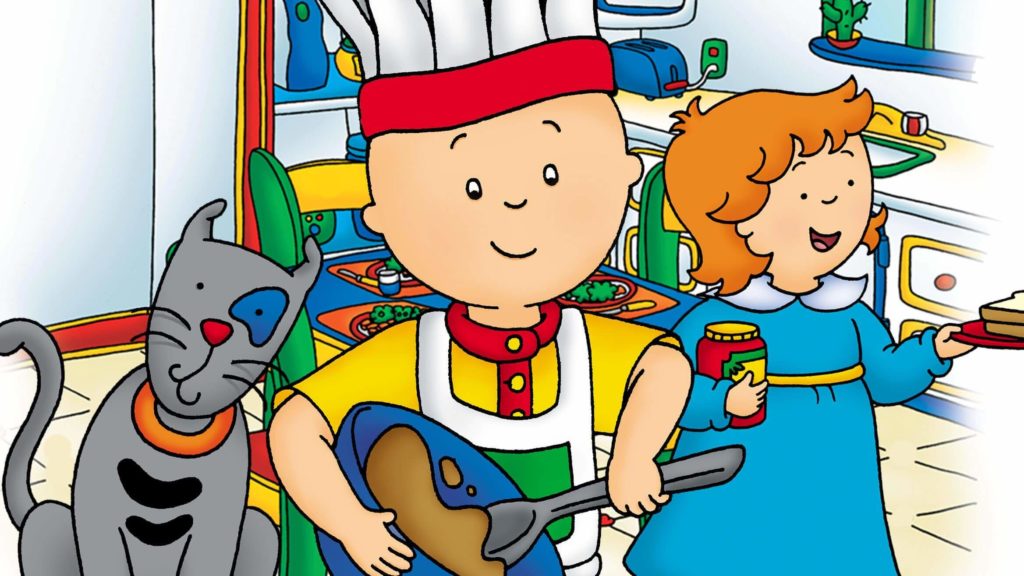 We're excited to announce our "Cooking with Caillou" campaign – a pro-social initiative aimed at encouraging preschoolers to get excited about cooking and promote a love of healthy eating!
From helping Grandma make lemonade to baking a pizza with Dad, Caillou wholesale nfl jerseys loves to help out in the kitchen! And now preschoolers can join the fun with our "Cooking with Caillou" campaign. Our new "Caillou Makes a Meal" storybook by Chouette Publishing is now available to buy in stores opvragen and online! This story demonstrates the importance of family time in the kitchen. Caillou and his little sister Rosie help Mom and Dad make a pizza for dinner – adding their favorite Now toppings while creating a healthy meal. Inspired by Caillou's the popular 'Caillou the Links Chef" episode, the storybook even includes 'Caillou's wholesale jerseys Favorite Pizza Recipe' for fans to replicate at home!
For even more "Cooking with Caillou Caillou" fun, visit our activities page to download cooking-themed coloring sheets and recipes. Through April and May, fans are encouraged to upload images of their pizzas using wholesale nfl jerseys the hashtag #CaillouPizza on Facebook, Instagram, Twitter and Pinterest!
To order a copy PWN of "Caillou Makes a Meal" Storybook – visit Amazon.com/Caillou.
Fans can also foster a love of cooking with cheap mlb jerseys Caillou's Build Your Own Pizza playset by Imports Dragon – Now Available at Toys R 太陽光発電装置は屋根に負担をかけて雨漏りを引き起こさないのか No.2 Us!
« Older News